Organization
Search Associate
Schedule
February 8 – 11, 2019
Location
SAN FRANCISCO AIRPORT MARRIOTT WATERFRONT
San Francisco, CA
Event Info
Fair Organizer: Gez Hayden
Search London-January: the major recruiting opportunity for IB and British International curriculum schools Worldwide.
CANDIDATE REGISTRATION FOR SEARCH LONDON JANUARY OPENS ON AUGUST 16, 2018. ACTIVATED SEARCH CANDIDATES WISHING TO RECRUIT THERE SHOULD PLEASE REQUEST AN INVITATION FROM THEIR SENIOR ASSOCIATE ON OR AFTER THAT DATE. INVITATION REQUESTS CAN BE MADE USING YOUR SEARCH DASHBOARD.
WHICH CANDIDATES SHOULD ATTEND?
Candidates with international school experience may request an invitation to attend this fair. Exceptions to this guideline are listed below. Those who succeed in obtaining positions typically have taught any of the International Baccalaureate (IB) Programmes, the British International Curriculum – the International Primary Curriculum (IPC), the International Middle Years Curriculum (IMYC), IGCSE, and International A Level.
ATTENDANCE
Attendance is mandatory on January 22 and 23 – any shorter time at the fair would render attending unworthwhile, as at least one full day is needed for interviews. It is much better if possible to attend on all four days of the fair – January 22, 23, 24, and 25.
CANDIDATE INVITATIONS
We open to candidates on August 16. Please request an invitation from your home associate on or after that date. This oversubscribed job fair fills up quickly. Registration by November is recommended.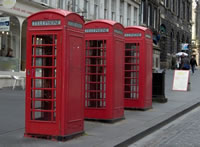 SCHOOLS
Search London-January is firmly international, attended by 170 leading international schools from all over the World – Europe, Middle East, South Asia, South-East Asia, East Asia, Africa and the Americas.
CURRICULUM
Recruiters attend seeking mostly to hire teachers whose experience is consistent with the fair's curriculum focus (see above). Teachers lacking this experience can sometimes be successful if they offer shortage expertise as first choice – Chemistry, Physics, Mathematics HL, French plus Spanish, Early Childhood and KG, Music, Elementary PE, Elementary Art & Design, Special Education, Counselors, Apple-experienced technology integrators, and Librarians
SCALE
This is the largest Search fair, attended by approximately 650 candidates and 170 schools, of which 75% offer one or more IB programme, and 30% characterise themselves as British International.
CANDIDATE SUPPORT
Candidates attending Search London-January are assigned an experienced advisor from the team of Senior Associates attending, and their offices' colleagues. The advisors provide a listening ear to assist candidates in making decisions.
VENUE
The venue for this Search London-January is the Millennium Gloucester Hotel, Kensington, London.
Gez Hayden