Abroad ESL Teacher for Berlitz Japan
Summary(Review): Berlitz is one of the largest English and language teaching franchise throughout the world.
Job Overview for Abroad ESL Teacher:
Salary Per Month:
Minimal: $2541
Maximum: $2721
Class Schedule:
Morning (9am-12pm)
Afternoon (12pm-3pm)
Late Afternoon (3pm-6pm)
Evening (6pm-9pm)
Student Ages:
Elementary & Junior (age 5-15)
High School & College Prep (age 15-18)
Adult (age 18+)
Job Details for Abroad ESL Teacher
Degree Required:
Bachelor or above
Certificate Required:
No/Preferred
Accent(s):
Native North American
Native UK
Native Australian/New Zealand
Native Ireland
Native South Africa
Apply To Berlitz Japan
Abroad ESL Teacher Job Description
Berlitz Japan is looking for professionally-minded, experienced instructors who think on their feet and are looking for a challenge. More than an eikaiwa: our specialty is customizing curricula and lessons on the spot to find solutions for our customers' unique needs.
Our students range from lawyers, doctors, engineers, professors, bankers, business people, travelers, as well as goal-oriented teens and kids. Berlitz lessons help build and bridge careers. They enable enterprises and achieve personal goals.
Essential Duties:
Successful applicants will teach classes on weekends as well as evening classes on weekdays. Teaching materials provided.
We offer competitive compensation with attractive benefits in a professional work environment. Training and materials provided.
Visa/Residence Requirements:
Only domestic applications from those already residing in Japan (or with set arrival dates and ability to attend an upcoming IQP) and available for in-person interviews in Tokyo will be considered. Overseas applications will not be considered. Visa sponsorship for Full Time Instructor positions may be available for qualified applicants.
Instructor Qualification Program (IQP) will be held at the Berlitz Japan Headquarters in Aoyama, Tokyo.
Q1.Do I have to teach children?
Berlitz offers lessons for adults and teens at all our Language Centers, so all instructors teach adults and teens. Not all of our Language Centers offer lessons for children, but if an instructor is based at an LC that delivers kids lessons, depending on their schedule and contract type, they may be required to teach children.
Q2.Can I only teach children?
All instructors teach adults and teens, so teaching only children is not an option. If you are interested in only teaching children we encourage you to visit the BE studio website. BE studio and Berlitz are Benesse Group members. Please visit their page at: BE studio Instructor Recruiting.
Q3.Can I only teach business people?
Berlitz offers lessons to a wide-range of customers with different learning goals. While the majority of our customers are business-oriented learners, there will be the opportunity to meet customers who are studying for non-business reasons as well.
Q4.How and when do I get paid?
Salary is paid directly into an employee's bank account on a monthly basis in Japan. Berlitz's salary cycle is from the 18th of the month to the 17th of the following. Payment for work completed in that period is paid on the 28th of the same month. The bank account must be based in Japan.
Q5.Can I choose which Language Center I am based at?
Preferences are considered when assigning base locations, but ultimately Berlitz will make the final decision.
Q6.If I move to another area, can I transfer to a Language Center that is closer to me?
Transfer requests will be considered after a minimum of one year of service at an Instructor's base location.
Q7.How long is the contract/commitment?
Standard employment contracts are for one year with the option to renew based on mutual agreement.
Q8.How soon can I start teaching after completing the qualification program?
If you have the proper work visa/permission, you may begin working right after you complete IQP.
Q9.Can I switch between contract types?
As employment contracts are for one year, in principle you can not change within the year. If, however, it is acceptable for both the employee and the company, contract changes can be considered.
Q10.Will Berlitz pay for my commutation and transportation costs?
For FTI contract and Part Time Guarantee contract your actual monthly commutation costs up to a maximum of 25,000 JPY are paid. Additional work-related transportations costs not covered by the pass are also reimbursed. Per Lesson instructors may be eligible for this benefit.
Q11.I currently work for Berlitz in another country. Can I request for transfer to Berlitz Japan?
There are over 500 Language Centers in 70 countries around the world under the Berlitz Corporation umbrella. Each country operates independently subject to local market conditions so you cannot "transfer" between countries. Current Berlitz employees though are given priority in hiring and may be eligible for a higher base starting salary (subject to each country's operating system).
Q12.I'm an experienced English instructor, can I negotiate to get higher starting salary?
With the exception of current Berlitz instructors, all new instructors start at the same starting salary.
Q13.What is the lesson structure?
Lessons at Berlitz last 40 minutes and can be broken down into 3 key stages:

Presentation:

New language based on student goals is introduced in context in this first stage.

Practice:

Students practice using the language introduced in the previous stage in a variety of activities that become less controlled as the lesson progresses.

Performance:

The final stage gives students the opportunity to focus on building fluency and apply the learning from the previous stages in a way that is personally meaningful.
Q14.What kind of feedback will I get about my lessons?
Berlitz monitors lessons and then follows up with a Professional Development Session, highlighting areas that were delivered well and working on areas that could be improved. During your initial 3-month development period you will receive frequent feedback to help you develop your skills as a Berlitz instructor to exceed our customers' expectations.
Q15.Will I teach the same students each week?
We believe learners benefit from speaking with a variety of instructors from different backgrounds and with different accents thus you may see some students more often than others, but in general we use a rotation system.
Q16.Can students request certain instructors?
As long as there is a clear understanding of the benefits of instructor rotation, we can accept requests for certain instructors when possible.
Q17.Do I have to sell textbooks or materials to students?
Instructors are not required to sell materials. Language Center staff are responsible for sales of materials in the Language Centers.
Q18.What duties will I have in addition to teaching?
While the large part of a working day is in the classroom, instructors may be asked to write reports, prepare lessons, or help with special events such as themed lessons or seminars. Some additional responsibilities could also include making customized curricula, helping with scheduling, or assisting with other administrative tasks in the Language Center.
Q19.Do I have to write my own lesson plans?
The majority of our lessons use Berlitz-created materials, which include Instructor Manuals containing lesson plans with step-by-step teaching instructions. However, since a learner-centered approach is a key component of our teaching philosophy we encourage our instructors to use the instructor manuals as a jumping-off point to customize each lesson to match the learning goals of our customers.
Q20.Do I have to strictly follow the lesson plans in the instructor manuals?
Lesson plans are meant to serve as a guide to assist instructors and eliminate the need for out-of-class lesson preparation, however they do not have to be strictly followed step-by-step. These lesson plans are part of a curriculum with target language points, and these do need to be introduced, practiced, and assimilated. However, our number one operating principle is Total Customer Orientation, which means we must provide lessons that are relevant and useful to the customer. Therefore, as a Berlitz instructor it is not only an option but your responsibility to customize the lesson plans to help your students meet their learning goals.
Q21.Do I have to use the Berlitz Method in my lesson?
Yes. When customers first come to the Language Center, they are given a level assessment followed by a demonstration lesson using the Berlitz Method. Lessons are sold based on the expectation that their lessons will be taught using the Method. However, within the Method there is a lot of room for the instructor to add their personal touch to lessons.
Q22.What is the dress code at Berlitz?
The dress code is business professional. Visible tattoos, facial piercings, and dyed hair in unnatural colors are not permitted. For further information please see the Dress Code section of this site at: Attire
Q23.Can I use Japanese in the classroom?
All Berlitz lessons are taught exclusively in the target language. The customer's native language is never used in the classroom.
Q24.When I am not teaching lessons, will I be required to stay at the LC?
If you are not scheduled to work you do not need to remain in the Language Center.
Q25.Will I have set days off or will they change from week to week?
Days off are fixed. Instructors have the option of earning additional income by opening their availability on a day off for a 6th day of work. Our Work Rules however prevent employees from working 7 days in a week.
Q26.What procedure is used to determine salary increases and promotion?
All instructors who deliver a minimum number of lessons annually will have an annual Instructor Performance Evaluation with their Manager of Instruction upon which any possible salary increases are based.
Q27.I speak a 2nd language fluently in addition to English. Could I teach that language as well?
While this may be possible from time to time, Instructors are hired to primarily teach one language.
Abroad ESL Teacher Job Requirements
English: Native level
Must currently reside in Japan
EFL and business experience a plus
Must be in Japan and available for in-person interviews in Tokyo
Visa sponsorship available
native (or native fluent) English speakers
Hold a minimum of a bachelor's degree from an accredited university
dynamic, mature and professional
culturally sensitive and have excellent organizational and communication skills
looking to work for a minimum of one year
interested in teaching adults as well as children
Abroad ESL Teacher Salary and Compensation
Guaranteed Contract Salary
A competitive monthly starting salary of ¥275,000 with the possibility to earn more.
Payments are made on the 28th of each month based on a salary cycle that runs from the 18th of one month to the 17th of the next.
No. of Hours per Week
38 hours per week
7 hours and 35 minutes per day within 9 hours and 5 minutes per day available.
Per Lesson Rate
Opt to teach lessons outside of your contracted schedule and maximize your earning potential. Berlitz Japan offers an attractive Per Lesson rate of ¥1,990 with possible rate increases.
Commutation
Receive a monthly public transportation pass worth up to ¥25,000 for your commute between your home and base Language Center.
Transportation
You may occasionally be required to teach at locations other than your base Language Center. Berlitz Japan covers transportation costs between work locations as well as compensation for your travel time.
Holidays & Christmas Day Off
Time off is given for all Japanese public holidays (approximately 15 days a year) as well as company holidays including Christmas Day.
Paid Vacation
Enjoy using the ten days of paid vacation you earn after completing six months. The number of paid vacation days you receive increases each year the longer you stay with Berlitz Japan.
Paid Sick Days and Personal Days
Benefit from the following after completing your 3-month development period.
・3 Paid Personal Days per year
・3 Paid Sick Days per year
Paid Absence
Become eligible for Special Paid Absence (Congratulatory & Condolence Leave) after completing one year.
Health Support Benefit
Take advantage of this supplementary medical benefit program effective from your first day of employment.
Housing Guarantor
Berlitz Japan may be able to act as a housing guarantor in certain circumstances.
Social Apartments
Social Apartment offers private apartments located in buildings with luxurious communal lounges ideal for socializing. Berlitz employees benefit from not having to pay key money on many of these apartments.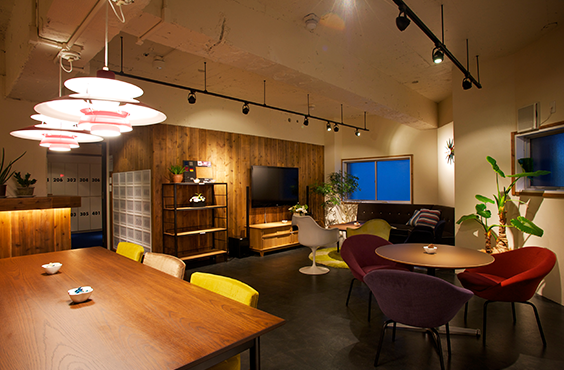 SAKURA HOUSE
SAKURA HOUSE rents 1,200 apartments, share houses and dormitory rooms in 130 locations across the Tokyo area. Berlitz employees enjoy a ¥10,000 discount on the initial deposit.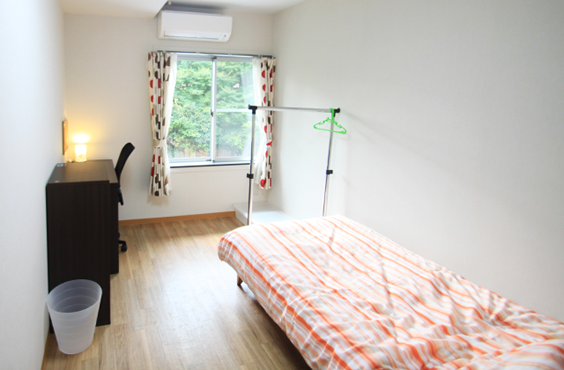 Resort Trust
Berlitz Japan employees can relax and unwind at any one of an extensive range of exclusive members-only resorts.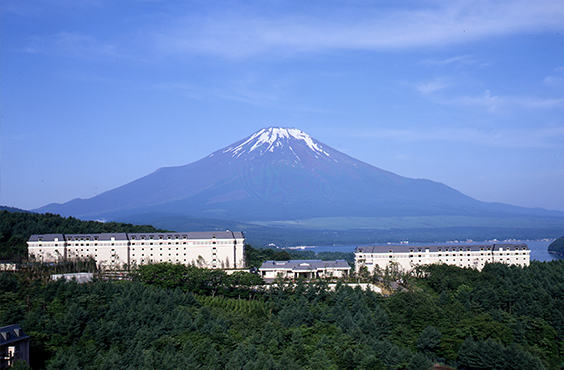 Visa Sponsorship
Visa requirements and/or sponsorship availability varies by position and is indicated with each job listing. Please refer to individual listings for more information.
How to Apply to Abroad ESL Teacher?
Apply To Berlitz Japan
Company Information for Berlitz Japan
Berlitz is the world's premier language services firm, providing expertise in language instruction and cross-cultural training throughout the world.
Berlitz has been teaching languages for more than 130 years. The time-proven principles of the Berlitz Method®, a communicative teaching approach, are constantly enhanced with new and updated programs.
Berlitz is a customer-focused company. Our first principle of operation is Total Customer Orientation. Every employee plays an important role in delivering excellent customer service and maintaining the highest quality standards of instruction.
Abroad ESL Teacher Reviews
Q1.What are the requirements to become a Berlitz Instructor?
The specific requirements for each opening are listed with each job posting.
Q2.Do I need a university degree to teach at Berlitz?
All potential instructors should have at least completed a Bachelors degree or be currently enrolled in University courses in Japan. We may consider applicants without that level of degree based on their previous teaching experience.
Q3.I don't have any teaching experience. Am I eligible to work at Berlitz?
Yes. All instructors go through a comprehensive Instructor Qualification Program (IQP) before they begin delivering lessons in our Language Centers. During your 3-month Development Period instructors are given extra training and support from the Manager of Instruction and the instruction team at their Language Center.
Q4.I applied recently but I have not been contacted yet. Why?
Only applicants who pass the initial application screening will be contacted within two weeks of submitting their application.
Q5.Can I apply to Berlitz from overseas?
Yes, you can apply to Berlitz Japan from overseas. While some positions may allow for interviews to be conducted by Skype, other locations will require an in-person interview. Please carefully check the requirements of each listed position to find this information.
Q6.Do I need to teach a demonstration lesson in the interview?
We do not require applicants to deliver a full demonstration lesson but we may ask applicants to teach us something to demonstrate their skills in the interview.
Q7.When is the best time to apply for a position?
While the location of available positions varies during the year, Berlitz accepts applications all year-round.
Q8.Is the pre-employment Instructor Qualification Program (IQP) always six days long?
The standard IQP is six days, but it may vary by location and by position. Details of possible IQP schedules may be included with a listed position available and may be discussed with a Berlitz representative.
Q9.Where is the IQP held?
IQP sessions are all held in Japan in the area which you applied to. IQP is not delivered online.
Q10.I'm going to Japan with my partner. Can we apply for a position in the same LC?
Berlitz will review each applicant as an individual and make decisions accordingly. Generally though we do not allow partners to be based in the same Language Center.
Q11.I'm not a native English speaker. Can I still work at Berlitz?
As evidenced by more than 70 nationalities delivering lessons, primarily in English, we are looking for native or native-fluent instructors.
Q12.Can I apply in person at a Berlitz location near my house?
No. All applications should be submitted through the online application system found at this site.